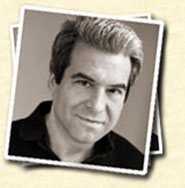 GENEALOGY DETECTIVES - genealogy and family history research
Need to meet legal requirement to account for possible heirs to an estate?
Looking for an expert to expedite a mandated search?
Has an aspect of your estate or kinship search gone beyond your capabilities and experience?
Jordan Auslander is a genealogy and family history research professional, author and lecturer, establishing lineage for probate and trust case, since 1982, with extensive national and international capability directly and through on-site associates. Peer recognized expert witness testimony, depositions or affidavits of due diligence admitted in New York City, Westchester and Nassau County, NY and Dade, FL.
Law firms find it faster and more cost effective to hire a professional genealogist whose expert credentials carry more weight with the courts, county clerks or any other presiding authority. Jordan Auslander's clients include trusts and estates attorneys, private investigators, biographers and journalists worldwide.
Over 20 years experience pursuing, unique, multi-ethnic investigations across the US, Europe and Israel maximizes odds for results. Even starting with few facts and demanding timeframes, we have very good success rate, knowing many ways around inevitable brick walls. (Higher rates for certain rushes).
Member of the Association of Professional Genealogists, The New York Genealogical and Biographical Society and Jewish Genealogical Society. Translated and published an index to vital records in the Slovak State Archive system, and the Genealogical Gazetteer of the Kingdom of Hungary.
Metro New York resource experience:
Vital records, probate, court naturalizations.
National Archives: Naturalizations, census, passenger ship arrivals
NY Public Library: City directories, NY & NJ state censuses, Jewish Division
NYC Buildings Dept records, conveyances
NYC Board of Elections voter registrations
Photos at NYC Municipal archives, libraries and museum collections
US and International experience:
On-site archival and library research experience at state and local resources in Chicago, Cleveland, Maryland, Massachusetts, Los Angeles, New Jersey, New Orleans, Pennsylvania, metro Washington DC, Ontario CAN, London, Lithuania, Germany, Romania, Slovakia and Ukraine.