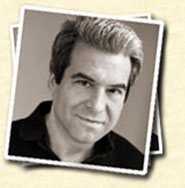 Documents
Vital records (certificates of birth marriage, naturalization, death etc.) obtained and expedited, nationally and internationally, including Apostille as required. Deeds and incorporation.
Case experience includes obtaining for Freedom of Information (FOIA) requests; documentation for Right-of-Return dual citizenship; proof of event and lineage. Heritage society (Mayflower, DAR, Colonial Dames etc.) membership
Probate
Meeting the legal requirements with kinship and Due Diligence affidavits, for locating, or accounting for, all heirs so an estate may be distributed.
Case experience includes multi-ethnic origins, locating international heirs, Holocaust and extended lineage beyond Second Cousin.
Heir and Search
Research for those speculating on a share of unclaimed estates, finding the nearest living relatives and coming to an arrangement for estate shares. Similar to due diligence except that the heirs are unknown.
Case experience includes missing heirs identified, Holocaust restitution, and birth parent searches
Individual Search and Other Historical services
Locating or accounting for document signatories including witnesses to wills etc. Real estate title, photo and tenant searches as well as long lost friends, business associates and military comrades. Skip tracing. Declassified intelligence dossiers, imagery and cartographic resources.
Case experience includes published individual, institutional and business biographies; landmark designation and zoning.