For information only, Jordan Auslander is NOT a lawyer, are some examples of diligence requirements.
NEW YORK STATE PROBATE due diligence requirements, (NYS 22, NYCRR SR-12 §207.16) as of 10/3/2000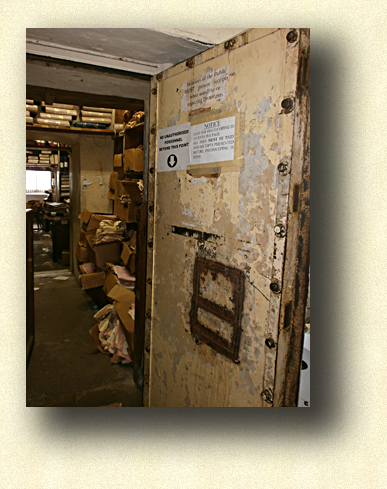 If the petitioner alleges that any of the distributees or others required to be cited are unknown or that the names and addresses of some persons who are or may be distributees are unknown, petitioner must submit an affidavit showing that her or she has used due diligence in endeavoring to ascertain the identity, names and addresses of all such persons.  Compliance with this due diligence requirement is not intended to burden the estate with costly or overly time-consuming searches.  Absent special circumstances, the affidavit will be deemed to satisfy the due diligence requirement if it indicates the results obtained from the following:
If the petitioner alleges that any of the distributees are unknown, petitioner must submit an affidavit showing due diligence to ascertain the identity, names and addresses.  Compliance is not intended to be costly or overly time-consuming searches.  Absent special circumstances, the affidavit will satisfy the due diligence requirement if it indicates the following:
examination of the decedent's personal effects, including address books:
inquiry of decedent's relatives, neighbors, friends, former business associates and employers, the post office and financial institutions:
(3) correspondence to the last known address of any missing distributees:
correspondence or telephone to, or internet search for, persons of same or similar name in the area where the person being sought lived:
examination of the records of the motor vehicle bureau and board of elections of the state or county of the last known address of the person whose whereabouts is unknown.
In probate proceedings, the court may accept, in lieu of the above, an affidavit by decedent setting forth the efforts that he or she made to ascertain relatives.
Example:  if someone died with no surviving children, spouse, parents then the family will be traced to all the living first cousins, resulting a substantial genealogical record in the probate file.
Jordan Auslander has annotated this checklist developed by Queens County Surrogate's Court in 1994.

Checklist of Sources of Information
To Prove Kinship & Satisfy The Requirements of "Diligent & Exhaustive Inquiry"
Interested parties, relatives (but see CPLR 4519)

Friends, neighbors, landlords, community and business associates, last & former employers, pension & retirement records.

Current occupants of former residence and business addresses.

Post Office FOI request for forwarding information

Membership secretaries of known clubs, unions, social organizations, business associations

Professional organizations: bar, AMA, CPA, realtors and trade associations
sources: NYPL, NY Medical Academy, Martindale-Hubbell, AIA, unions, etc.

Agencies regulating or liscencing employment (Taxi & Limousine Commission, Dept. of Consumer Affairs, State Dept. of Education).

(decedent's) Clergyman, doctor, lawyer, accountant or insurance broker.

Funeral director, cemetery records, grave marker, funeral visitors log.

Health Dept., birth & death records,
sources: NYC DoH b.1910-date, d.1949-date; indices @ Municipal Archives

Marriage certificate indices.
sources: City Clerk 1950-date; Municipal Archives; NYS DoH indices

Church/synagogue, baptismal records, family bible (but see hearsay & ancient document rules), (personal effects, correspondence; hearsay exception: pedigree declarations) other family diaries, photo albums, portrait & photograph inscriptions.

Surrogate's Court records (petitions in estate of known relatives), local probate court records, adoption proceedings, judgment records, deeds (grantor-grantee index & statement in deeds & mortgages; contact attorney).

Voting records
sources: NYC Borough Boards of Elections; NYPL; Municipal Archives

Federal & state census records.

IRS & NYS Tax Commission records (returns include social security#, address, employer information).

Social Security Administration; social service agencies (homeless, etc.).

Bank records (signature cards often include pedigree clues).

Public & private school and alumni records.

Military, draft board, Veterans' Administration & VA Hospital records.
sources: Nat'l Personnel Records Center, 9700 Page Blvd., St. Louis MO 63132

Police, probation & prison records.
sources: federal Bureau of Prisons

Naturalization records, passport applications, ship's registers & passenger manifests.
sources: NARA, NYPL; State Dept. (passport application files)

Newspaper obituaries/death notices.
sources: NYPL, BPL; professional associations, on-line services

Telephone & City (address) directories, local & national databases: persons with similar names is similar locales.
sources: NYPL; on-line services

Department of Motor Vehicles (driver's license applications, auto registration)

Public Administrator.

Advertise for information in local newspapers & trade publications

Consular offices, embassies

Genealogy resources of the Mormon Family History Libraries. (FamilySearch.org)

Retain a professional genealogist for all of the above.
sources: Association of Professional Genealogists directory
HELPFUL LINKS
You may not need to hire a professional genealogist, most of an artisan's tools are publicly available.  Jordan Auslander recommends the following resources to help you:
Family History Library's catalogue of resources, many scanned and indexed
http://www.familysearch.org/eng/
Links to everything genealogical on the web CYNDI's LIST
http://www.cyndislist.com/
The National Archives, see what's in "The nation's attic"
http://www.archives.gov/genealogy/
Stephen P. Morse portal for additional parameters for searching posted databases, especially for NYC
http://www.stevenmorse.org/
Avotaynu Genealogy Publisher of fine books (including Genealogical Gazetteer for the Kingdom of Hungary)
http://www.avotaynu.com/
New York Genealogical & Biographical Society
http://www.newyorkfamilyhistory.org/
Association of Professional Genealogists international directory of qualified genealogists
http://apgen.org/
Sebastian Wintermute Studio expert help with organizing, archiving, and restoring your family photographs and documents..
http://www.sebastianwintermute.com
Genealogy is inherently collaborative, each origin has unique circumstance to navigate, here are some of the myriad organizations that can help with your specific path back in time.
German Genealogy Group; resources and databases for Jewish family research
http://www.germangenealogygroup.com
Irish Family History Forum; resources and databases for Jewish family research
http://ifhf.org./
Italian Genealogical Group; resources and databases for Jewish family research
http://www.italiangen.org/default.htm
JewishGen; resources and databases for Jewish family research
http://www.jewishgen.org/
Schomberg Center: NY Public Library's research center for Black Culture
https://www.nypl.org/locations/schomburg
Networking, local chapters and resources
African-American Historical & Genealogy Society
https://www.aahgs.org/
Chinese Historical Society
https://chsa.org/
Hispanic Genealogy Groups and Historical Societies
https://www.gsha-sc.org/
The Puerto Rican/Hispanic Genealogical Society Inc.
http://sites.rootsweb.com/~prhgs/
Native American Genealogy online resources
https://www.genealogybranches.com/